Kaukauna Utilities wants to help you better manage the costs of your electric heat.
Save on your Electric Bill
Electric heat can be costly during Wisconsin's cold winters, and we want to make it easy for you to save energy and money, while keeping your home safe and warm. We're excited to provide this limited time offer, where Kaukauna Utilities' customers with electric baseboard heat can order a smart thermostat for only $25!
Order Deadline- August 20, 2020
This offer is available for customers with electric baseboard heat on a first-come, first-served basis until program funding is exhausted. Sign up today!
How to Participate?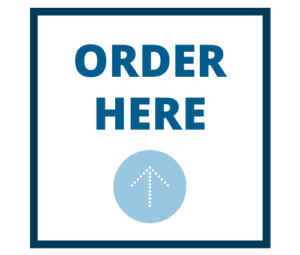 We want to help. Follow the steps below to get the most out of your new smart thermostat.
Place your ORDER HERE
We've partnered with Mysa – a leading smart thermostat provider – to offer our customers with electric baseboard heat thermostats for only $25 each. The ORDER HERE link takes you to Mysa's easy and secure online ordering page.
Not sure if you qualify? Use Mysa's online compatibility checker.
Products Shipped to Utility Office
After your order is placed, your thermostat will be delivered to our office, for safe keeping, until your scheduled installation date.
FREE installation
We'll coordinate with a local electrician who will reach out to you to schedule your FREE installation this fall. Most installations take less than an hour to complete.
Download the Mysa app
Set schedules, define heating zones and access home energy reports! With the Mysa app, you can take control of energy use and maintain comfort using your mobile device. Once installed you can receive technical support from Mysa.
Save energy and money; gain peace of mind
Smart thermostats save energy and money; they can also help you relax during cold snaps. You can keep an eye on your home's temperature through the Mysa app on your phone.
Program Details
Both homeowners and landlords are eligible to participate in this program. If you are a tenant living in a home with electric heat, you must contact your landlord to determine participation and coordinate ordering. 
We recommend you utilize Mysa's online compatibility checker in order to verify that that thermostat will work in your home. You may also contact Mysa directly through their online chat tool if you have questions about compatibility.
Eligible customers must have electric baseboard heat with a wall mounted thermostat.
To participate, you must be a current customer of Kaukauna Utilities, and the thermostat must be installed in a residence served by Kaukauna Utilities.
Residents must have a smart device and Wi-Fi with a router that is able to operate a 2.4 ghz network.
Please contact us with any questions about this promotion at sengebos@wppienergy.org or (920) 462-0251. Thank you for placing your trust in Kaukauna Utilities.
Terms and Conditions
Kaukauna Utilities makes no representation or warranty, and assumes no liability with respect to the quality, safety, performance, or other aspect of any design, consulting, product, system, equipment, or appliance installed or received and expressly disclaims any such representations, warranties, and liability, including, but not limited to, any implied warranties of merchantability or fitness for a particular purpose. Kaukauna Utilities does not guarantee that installation and operation of incentivized measures will result in reduced energy usage or in cost savings. Kaukauna Utilities is not responsible for the proper disposal/recycling of any waste generated as a result of this project. Kaukauna Utilities is not liable for any damages, including any incidental or consequential damages, arising out of the operation or malfunction of the products, equipment, or appliances, or the installation thereof. Through participation in this program, you also consent to the Focus on Energy program's Terms and Conditions.