Kaukauna Utilities is proud to help in the educational efforts of our community's youth. Through this scholarship program, we have helped numerous local students with their continuing education.  High school seniors, whose parents or legal guardians are customers of Kaukauna Utilities, are eligible for these scholarships. Kaukauna Utilities believes in supporting local students in their pursuit of continuing education.
Continuing Education Scholarship
Kaukauna Utilities is offering scholarships to high school seniors who plan to attend a post-secondary educational institution in the fall. The scholarships may range in value from year to year.  High school seniors whose parents or legal guardians are customers of Kaukauna Utilities are eligible for the scholarships. The scholarship guidelines and applications are available by contacting the guidance office at the following high schools:
Fox Valley Lutheran High School
Freedom High School
Kaukauna High School
Kimberly High School
Little Chute High School
St. Mary's Central High School
Wrightstown High School
Xavier High School
Scholarship applications due March 1st. 2022.
Scholarship Application
In 2021, Kaukauna Utilities awarded four continuing education scholarships to local high school seniors.
2021 SCHOLARSHIP RECIPIENTS
Kaukauna Utilities recently awarded three scholarships to graduating seniors from local high schools. Students who reside in the Kaukauna Utilities service area are eligible to apply for these scholarships.
A $2,000 award was presented to Alexia Kurey, a senior in the class of 2021 at Kaukauna High School. Alexia plans to major in Business/Accounting at UW-Whitewater in the fall.
A $1,000 scholarship was awarded to Quintin Longland, a 2021 graduate of Kaukauna High School. Quintin plans to study Actuarial Science at UW-Madison in the fall.
Alejandro Gonzalez, a 2021 graduate of Little Chute Career Pathways Academy, also received a $1,000 scholarship and will be studying Mechanical Engineering at UW Stout.
CONGRATULATIONS TO ALL SCHOLARSHIP RECIPIENTS!
Lineworker Training Scholarship
A $1,000 scholarship is available to a high school junior or senior who is interested in pursuing a career as an electric line technician and will enroll in the Electrical Power Distribution Program at one of the five technical colleges in Wisconsin that offer the program:
Applicants whose parents or legal guardians are customers of Kaukauna Utilities are eligible for the scholarships. Applications may be submitted throughout the year. The utility offers job shadowing opportunities for anyone interested in a skilled labor career such as lineman, electrician, meter technician etc. Contact us at 766-5721 for more information.
2021 SCHOLARSHIP RECIPIENTS
Congratulations to Mason Rice, a 2021 Wrightstown High School graduate. Mason was the recipient of the KU $500 Lineworker Scholarship and will be attending NWTC to study Electrical Power Distribution.
Educational Opportunities for Lineworkers
The Electrical Power Distribution courses at the schools listed above range from 9 – 12 months in length and cost about $4,000 for the entire program. An additional expense of $1,000 – $1,500 to purchase supplies that can be used in the start of a career as a lineworker (work boots, harness belt, line tools, climbing stir-ups etc.) may be incurred. In most programs, financial aid is available to qualified individuals.
A graduate of an Electrical Power Distribution course will have the potential for entry-level employment as a line technician trainee for electric utilities, telephone companies and related businesses. Graduates may also seek employment as a URD installer, line construction worker, electrical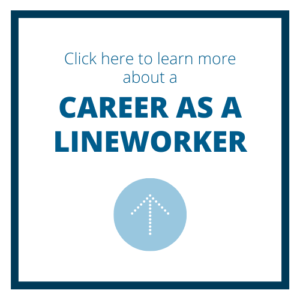 meter reader, pole inspection worker and line clearance tree trimmer. A graduate of the program can also become an installer/maintainer of underground systems and a technician in an electric generating plant.
In most circumstances, a graduate of this course will then seek an apprenticeship, which can vary in length, to become a journey lineworker, high-voltage line technician, substation maintenance worker or electrician.
Because apprenticeships can vary for each job specialization, interested individuals should contact a course director at the above technical colleges, a local utility or contractor for more details about area programs.