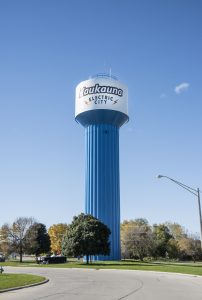 Over the years, we have dedicated ourselves to producing drinking water that meets all state and federal drinking water standards. We continually strive to adopt new and better methods for delivering the best quality drinking water to you. As new challenges to drinking water safety emerge, we remain vigilant in meeting the challenges of source water protection, water conservation and community education, while continuing to serve the needs of all our water users.
2018 Water Report (PDF)
For more information about this report, or for any questions relating to your drinking water, please call Kevin Obiala, Water Department Superintendent, at (920) 462-0233.
---
Past Reports