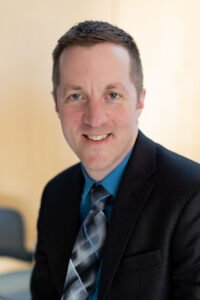 Kaukauna Utilities (KU) General Manager Michael Avanzi has been elected to a three-year term on the Executive Committee (EC) of the Board of Directors for WPPI Energy, the community's not-for-profit power supplier.
Kaukauna Utilities is a member-owner of WPPI Energy, a joint action agency serving 51 locally owned electric utilities. Together, members of WPPI Energy have built a diverse, competitive and responsible power supply. They share modern technologies, forward-thinking services and a unified voice for effective energy policy advocacy, all of which benefit their customers and help their communities thrive.
On Dec. 15, 2022, the WPPI Energy board elected Avanzi to the organization's 11-member EC, which oversees WPPI Energy's operations and programs. Avanzi also currently serves on WPPI Energy's Policy & Communications Leadership Council.
Under the guidance of Avanzi and his fellow local utility leaders, WPPI Energy maintains competitive wholesale electric rates while continuing to diversify its resource portfolio and reduce CO2 emissions associated with supplying power for member communities.
"Our membership in WPPI is a big reason why our rates are significantly lower than the surrounding investor-owned utilities," said Avanzi, KU General Manager. "WPPI also provides a reliable and environmentally responsible source of power to our community. Kaukauna Utilities has a history of leadership in WPPI since its founding more than 40 years ago. I'm proud to continue that tradition and do my part to enhance the premier joint action agency in the country."