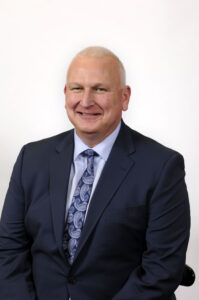 Kaukauna Utilities General Manager Jeff Feldt was recently re-elected to two leadership roles for WPPI Energy. At the annual meeting held September 17, Feldt was re-elected to the Executive Committee, and on October 22, Feldt was re-elected as Chair of the WPPI Energy Board of Directors.
Together through WPPI Energy, Kaukauna Utilities and 50 other local, not-for-profit electric utilities in Wisconsin, Iowa, and Upper Michigan purchase power, share resources, and jointly own electric generation facilities and transmission assets.
Feldt has represented Kaukauna on the WPPI Energy board since 2002, and has served since 2003 on the board's 11-member Executive Committee, which oversees WPPI Energy's operations and programs. He has held the board chair role since 2011. Feldt also serves as chair of the organization's Policy & Communications Leadership Council.
"It has been an honor and a pleasure to work with the staff of WPPI, as well as the staff from WPPI member utilities for the last 18 years," said Feldt. "The drive among this group is truly inspiring, and I'm proud to be a part of the mission of building a diverse, competitive, and responsible power supply and portfolio of professional services for our customers."
The WPPI Energy membership is celebrating 40 years as a joint action agency this year. Just as it was when WPPI Energy was created in 1980, delivering a competitive and stable long-term power supply remains the organization's priority. WPPI Energy continues to make its portfolio even more diverse and sustainable, with a power supply around 30% carbon-free.
Under the guidance of Feldt and the rest of the board of directors, WPPI Energy has held average wholesale power cost to member utilities lower than each of the past five years. In the past two years, average wholesale power cost decreased a total of 8.4%.
Community-owned Kaukauna Utilities provides electric service to 16,000 customers in the Kaukauna area and water service to 6,800 customers in the City of Kaukauna.