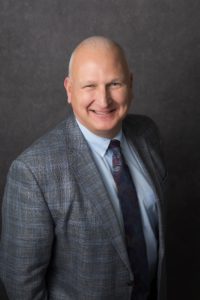 KAUKAUNA – Kaukauna Utilities General Manager Jeff Feldt was re-elected on Sept. 26 as chair of the WPPI Energy Board of Directors.
Together through WPPI Energy, Kaukauna Utilities and 50 other local, not-for-profit electric utilities in Wisconsin, Iowa and Michigan's Upper Peninsula purchase power, share resources, and jointly own electric generation facilities and transmission assets.
Feldt has represented Kaukauna Utilities on the WPPI Energy board since 2002, and he has served since 2003 on the board's 11-member Executive Committee, which oversees WPPI Energy's operations and programs. He has held the board chair role since 2011. Feldt also serves as chair of the organization's Policy & Communications Leadership Council.
"I am truly honored to serve in these leadership positions at WPPI Energy. In partnership with WPPI, Kaukauna Utilities is able to provide low-cost and reliable electricity and best-of-class services to our customers," said Feldt.
Under the guidance of Feldt and the rest of the board of directors, WPPI Energy has held costs to member utilities relatively flat for the past five years. In 2018, WPPI Energy's average wholesale power supply cost decreased 7.4%, marking the joint action agency's lowest wholesale cost since 2009.
The WPPI Energy membership is also making its power supply resource mix more diverse and sustainable, with an electric generation portfolio that is around 33% carbon-free. The membership will soon add the Point Beach Solar Energy Center, putting WPPI Energy on track to achieve about a 37% reduction in carbon dioxide emissions by 2025 when compared to 2005.
Community-owned Kaukauna Utilities provides electric service to 16,000 customers in the Kaukauna area and water service to 6,800 customers in the City of Kaukauna.