WHEN:
September 22, 2018 @ 8:00 am – 12:00 pm
WHERE:
Kaukauna Utilities
300 Island Street
Kaukauna, WI (Enter from Elm Street)
Free Electronics
CPU Towers
Vacuums
Tape Players
Phones
Desktop Printers
Speakers
Coffee Machines
CD Players
DVD Players
Power Supplies
Laptops
Scanners
i-Pods
Drills
Shredders
Fax Machines
Record Players
Game Systems
Electrical Saws
And More!
Chargeable Electronics
Flat or Tube TVs (29″ and under): $20 each
Flat or Tube TVs (30″-49″): $40 each
Flat or Tube TVs (50″ and over): $60 each
Flat or Tube Computer Monitors: $20 each
Wood Console or Projection TVs: $60 each
Large Printers or Large Copiers: $15 each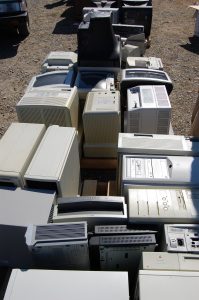 Kaukauna Utilities customers & City of Kaukauna residents get their first 3 TVs or Monitors recycled for only $10 each. Discount is per vehicle, per day, and only for this event. Additional items charged at the rates above.
Looking to recycle white goods? 
White goods can be picked up curbside with a sticker that has been purchased from the clerk/treasurer's office. For questions on white goods please call 920-766-6337. Examples of white goods include: microwaves, dehumidifiers, refrigerators, freezers, small a/c units, ovens, dishwashers, washers, dryers.