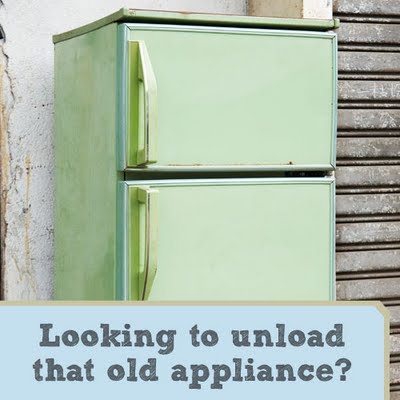 Most old refrigerators, freezers, room air conditioners and dehumidifiers are less efficient than newer models. If they aren't kept full, they're even more expensive to run. In fact, an old second refrigerator can cost customers $100 or more a year to operate – about twice as much as a new one.
Kaukauna Utilities is a partner in the U.S. Environmental Protection Agency's (EPA's) Responsible Appliance Disposal (RAD) Program. Aside from reducing energy costs, our appliance recycling program provides a way to responsibly reduce landfill use through the recycling of useful refrigerator and freezer parts and recovery of dangerous PCBs and ozone-damaging CFCs.
This program provides an easy solution to dispose of old, inefficient appliances (must be working and cooling) and at the same time reduce energy use. For details about how you can help save the environment and receive a cash reward in return, simply call 1-800-922-3744 to schedule a pickup or sign up for an appliance pickup online by going to www.arcaincutility.com and choosing your state.